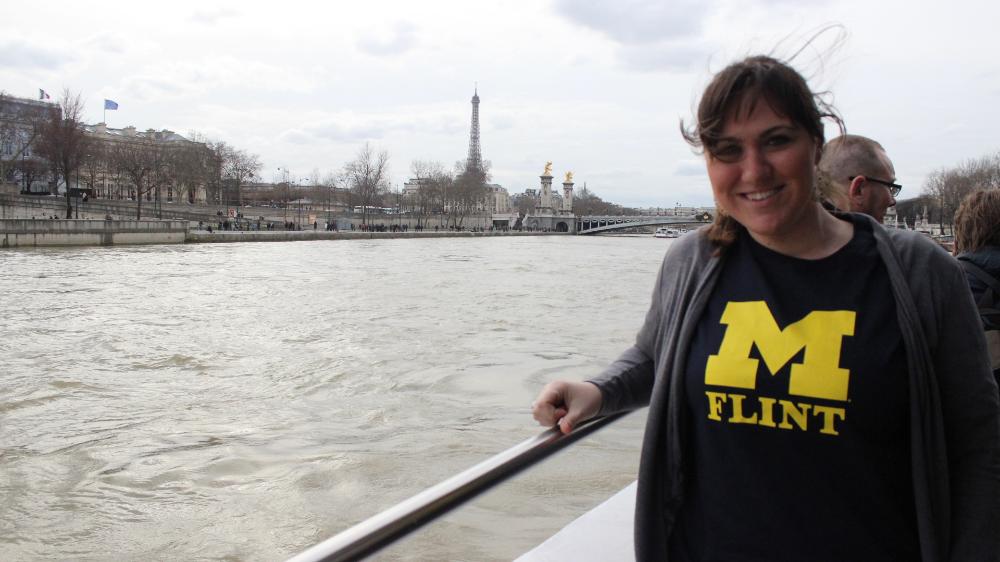 Welcome to M-Flint WorldLinks, the education abroad online management software! With WorldLinks, you can:
Search for programs

Apply for programs

Submit application requirements

Apply for scholarships
Click on the PROGRAMS tab above to begin exploring WorldLinks!
---
Have you considered studying abroad? Are you unsure if studying abroad is worth your time and money? If you ask anybody who has studied abroad, he or she will tell you that it is a life-changing experience. Are you uncertain of the benefits of studying in a foreign country? Here are some reasons you should dive into the experience:
Study abroad is the best way to learn a language. There is no more effective way to learn a language than to be immersed in a culture that speaks the language you are learning. You will learn about another culture first-hand. Cultural differences can be language, food, appearances, personal habits, deep perceptions, beliefs, and values. These deeper beliefs and values affect the way one lives life and views the world. Students who experience cultural differences can accept cultural differences world-wide.
Study abroad helps you develop skills and give you experiences a classroom setting cannot provide. A new cultural setting provides the opportunity to discover new strengths and abilities, conquer new challenges, and solve new problems. You will encounter situations that are wholly unfamiliar to you and will learn to adapt and respond in effective ways. The experience abroad will challenge you to reconsider your own beliefs and values. You values may be strengthened, altered, or abandoned due to immersion in a new culture.
Through an employer's eyes, a student who has studied abroad is self-motivated, independent, willing to embrace challenges, and able to cope with diverse problems and situations. Your experience living and studying in a foreign country, negotiating another culture, and acquiring another language will all set you apart from the majority of other applicants. Study abroad can enhance the value of your degree as you will be able to take classes not offered at your home university, expand your views, boost your language skills, and maybe even add a major or minor based on courses taken abroad.
If you are still wondering if study abroad is a good idea for you, then read the US Senate Resolution citing 13 reasons why students should study abroad. Also, check out what your fellow students who have particiapted in education abroad programs are saying about their experiences.